Tadashi TAMURA

Qualifications
Registered Patent Attorney (Registry No.10345) (1993)
Qualified as a litigation representative before court (2005)
Languages
Japanese, English, German (Reading Only)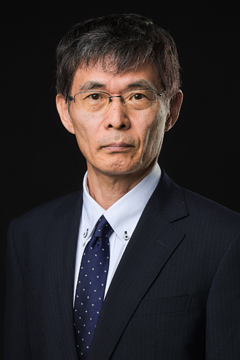 Profession & Career
Mr. Tamura is in charge of domestic and foreign patent applications, prosecutions, trials and expert opinion preparation.
He has handled various chemical patents in the field including cosmetics, household products, polymer materials, pharmaceutical products, etc.
He worked for Kao Corporation, Japan for about 10 years being engaged in R&D of designing and synthesizing key organic compounds for new products and in collaborative fundamental research with Massachusetts Institute of Technology; and then for about 10 years being engaged in patent applications, prosecutions, etc. as a staff member of the intellectual property department of Kao Corporation. During his career as a staff member of the department, He resided in Germany for three years to assist European patent firms including HOFFMANN EITLE to file and to prosecute patent applications of Kao Corporation.
After his career in Kao Corporation, he joined Tani & Abe, p.c., being in charge of patent applications and prosecutions thereof (mainly for overseas clients) for 15 years. He joined TSUKUNI & ASSOCIATES in September 2018.
Education
March 1981: Graduated from Kyoto University, Faculty of Science (Chemistry )
March 1983: Received his master's degree at Kyoto Uiversity, Graduated School of Science (Organic Chemistry).
October 2002:Graduated from Chuo University, Faculty of Law (Distance Education Course)
Articles, Publications, Lectures
・Japan Intellectual Property Association, the second international committee, "How to get a European patent in a skilled way" the second edition (written in Japanese), Joint Authors, 2002
・Intellectual Property Management Vol.53, No.7, pp.1131, 2003 "Questions and Answers regarding amendment of GB and DE patents" (written in Japanese), Joint Authors
・Patent Vol.70, No.8, 2017 "For drafting an enforceable and broad claim in China, Arguments against Inventive-step rejection and Specific Examples thereof" (written in Japanese), Joint Authors
Hobbies and interests
He is fond of playing classical guitar.