SPECIALTIES


Our professionals dedicatedly serve our clients, being capable of handling a large variety ofcases involving Patents and Utility Models (Chemistry, Pharmaceuticals & Biotechnology, Mechanical & Electrical, etc.), Designs, Trademarks, the Unfair Competition Prevention Law, Plant Variety Protection and Seed Act, etc.

We maintain data backups in a distant location in case of emergency or disaster.
Our office employs a system of control for entrance and exit of staff to prevent leakage of confidential information.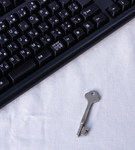 We provide a good environment where the main staff can consult the sub-staff, and, if necessary, other members in our office. Expert staff from various fields participate in discussions on each case from various viewpoints, to provide our clients with a higher level of service.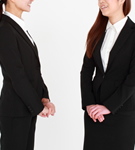 Many of our professionals are qualified as legal representatives before court, and we have large amount of experience on litigations and affairs relating thereto. We can provide our clients with various types of support concerning expert opinion preparation, cease and desist letters, infringement litigation (district court and IP high court), trial for invalidation, Appeals against JPO Decisions (IP high court), and negotiation of accomodation.

We are affiliated with a patent translation and search association, and an IP clerical operation association. This three-point network allows clients to be provided with services capable of meeting and surpassing their requests.

Our professionals include staff who have abundant experience in business abroad and have close and constant communication with foreign representatives and our clients by means of video conferencing systems, etc., at all stages of application, prosecution and affairs after patent grant.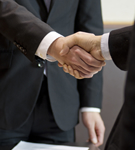 Main and sub-staff carry out double checking on each case. In addition,, we systematically check all matters including formal ones, at all stages of procedures.

We keep a tight business network with our clients and different patent firms from around the world. We are entrusted with a large number of IP cases from our clients in various countries, and support foreign applications from Japan.