Masatoshi ANDO

Qualifications
Registered Patent Attorney (Registry No.14941) (2006)
Qualified as a litigation representative before court (Registered in 2010)
Languages
Japanese, English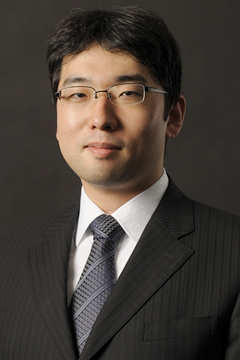 Profession & Career
Mr. Ando is in charge of domestic and foreign patent applications, prosecutions, appeals, litigation & trials, and expert opinion preparation.
He specializes in Inorganic Chemistry and Electrochemistry, and can provide a particularly high level of services with respect to patent cases in the fields of paint, adhesive, polymer, inorganic compounds, catalysts, cement, and the like.

He joined TSUKUNI & ASSOCIATES in January 2007.
Education
March 2001:
Graduated from Tokyo Institute of Technology, Department of Chemical Engineering (Applied Chemistry Course)
March 2003:
Completed Graduate School of Engineering, The University of Tokyo, Course for Master's Degree, Department of Applied Chemistry.
Articles, Publications, Lectures
Lectures:
"Practice of drafting Specification in the field of Chemistry – How to prepare strong specification and claims related to chemical substances and pharmaceuticals –" (March 2011) hosted by Japan Institute of Invention and Innovation
"Practice of drafting Specification and Claims in the field of Chemistry – How to prepare strong specification and claims to go ahead of your competitors –" (August 2011) hosted by Japan Institute of Invention and Innovation
Hobbies and interests
He is fond of playing music, in particular piano,