Akio SHIBATA

Qualifications
Registered Patent Attorney (Registry No.14603) (2006)
Qualified as a litigation representative before court (2010)
Membership
JPAA, The Japan Society of Applied Physics
Languages
Japanese, English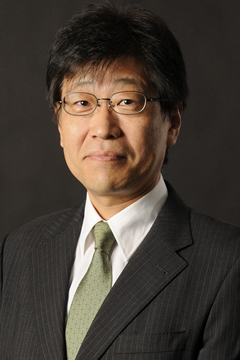 Profession & Career
Mr. Shibata is in charge of domestic and foreign patent/design applications, prosecutions, appeals, litigation & trials and expert opinion preparation.
He specializes in Physics, Electric Engineering and Inorganic Chemistry, and, can provide a particularly high level of services with respect to patent cases in the fields of solar cells, manufacturing processes of semiconductors, phosphors for LED, bio-sensors, conductive pastes, hydraulic materials, contact lenses, and the like.

He worked for Ebara Corporation, being engaged in the development of solar cells including thin film single crystalline silicon we solar cells (he also worked in the US temporarily) for 17 years and engaged in the development of process equipment for semiconductor industries for 3 years.
He joined TSUKUNI & ASSOCIATES in April 2006.
Education
March 1984:
Graduated from Hokkaido University, Department of Physics, Faculty of Science.
March 1986:
Completed Graduate School of Science, Hokkaido University, Course for Master's Degree, Division of Physics.

Articles, Publications, Lectures
Hobbies and interests
He is fond of marathon and traveling.