Katsuaki ARAI

Qualifications
Patent Attorney (Registered in 2017) No. 20989
Qualified as a litigation representative before court (Registered in 2019)
Languages
Japanese, English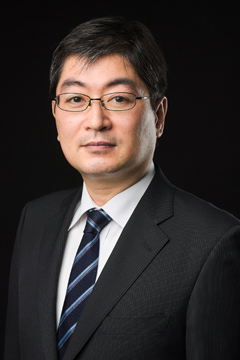 Profession & Career
Mr. Arai is in charge of domestic and foreign patent applications. He specializes in organic chemistry and polymer chemistry.
He worked for Mitsubishi Paper Mills Ltd. for 20 years being engaged in R&D and quality assurance of information-recording papers and functional materials.
He joined TSUKUNI & ASSOCIATES in September 2014.
Education
March 1992:
Graduated from Kyoto University, Faculty of Science.
March 1994:
Received his master's degree at Kyoto University, Graduated School of Science, Department of chemistry.
Articles, Publications, Lectures
Hobbies and interests
He is fond of playing game of go and Japanese chess.