Yuriko SUMINO

Qualifications
Registered Patent Attorney (Registry No.17377) (2011)
Qualified as a litigation representative before court (Registered in 2013)
Passed US Patent Bar Examination (2021) (not registered)
Languages
Japanese, English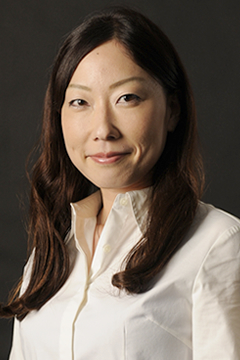 Profession & Career
Ms. Sumino is in charge of domestic and foreign patent applications, prosecutions, appeals, trials and expert opinion preparation.
She specializes in Biochemistry, Organic Chemistry and Polymer Chemistry, and, can provide a particularly high level of services with respect to patent cases in the fields of pharmaceuticals, agrochemicals, cosmetics, fiber, photographic sensitizer, recording materials, condenser, and the like.

She joined a domestic patent firm where she worked for 1 year, being in charge of patent affairs (including domestic patent applications and prosecutions thereof in the fields of medicament, agrochemicals and polymer materials (paint, film, etc.)).
She joined TSUKUNI & ASSOCIATES in August 2006.
Education
March 2003:
Graduated from Hokkaido University, Department of Forest Science, Faculty of Agriculture.
March 2005:
Completed Graduate School of Agriculture, Hokkaido University, Course for Master's Degree, Division of Applied Bioscience.
Articles, Publications, Lectures
Hobbies and interests
She is fond of playing tennis, skiing and snowboarding.