Daisuke YAMAMURA

Qualifications
Registered Patent Attorney (Registry No.14416) (2006)
Qualified as a litigation representative before court (2008)
Languages
Japanese, English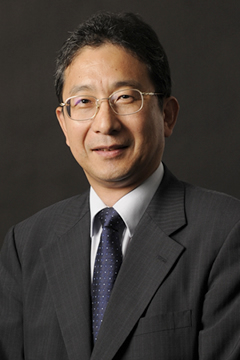 Profession & Career
Mr. Yamamura handles various domestic and foreign trademark/design cases (applications, prosecutions, appeals, litigation & trials and expert opinion preparation), IP valuation, consulting of intellectual property contracts and specific unfair competitions such as controversy involving internet domains, applications for registration of new variety of a plant based on Plant Variety Protection and Seed Act, and the like.

He worked for Fuji Bank Ltd. for 23 years, being employed as a manager in loan section, public relations section and foreign exchange section and as a representative in foreign representative office.
After his career in Fuji, he worked for Career Institute of Research Co. Ltd. for 3 years as a manager in outplacement department entrusted by the Ministry of Health, Labour and Welfare.
He joined TSUKUNI & ASSOCIATES in January 2006.
Education
March 1978:
Graduated from Hitotsubashi University, Department of Law.
Articles, Publications, Lectures
Hobbies and interests
He is fond of watching sports (in particular, baseball, football and tennis) and reading (in particular, laws and languages). His cherished motto is, Treasure every encounter, for it will never recur.
He respects Ryoma Sakamoto (Hero of his local area).