Haruko MEGURO

Qualifications
Registered Patent Attorney (Registry No.15743) (2008)
Qualified as a litigation representative before court (Registered in 2015)
Languages
Japanese, English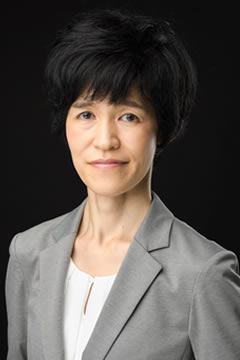 Profession & Career
Ms. Meguro is in charge of domestic and foreign patent applications, prosecutions, appeals, trials and expert opinion preparation.
She specializes in Organic Chemistry and Polymer Chemistry, and, can provide a particularly high level of services with respect to patent cases in the fields of polymer material, adhesive, cosmetics, petrochemistry, and the like.

After working for a domestic patent firm in charge of foreign patent application procedure and translating, she joined a domestic patent firm where she worked for 8 years, being in charge of domestic and foreign patent applications and prosecutions thereof in the field of chemistry.
She joined TSUKUNI & ASSOCIATES in September 2016.
Education
March 1992:
Graduated from Chiba University, Department of Industrial Chemistry, Faculty of Engineering.
March 1994:
Completed Graduate School of Engineering, Chiba University, Course for Master's Degree, Division of Industrial Chemistry.
Articles, Publications, Lectures
Hobbies and interests
She is fond of painting a picture.